News (14)
Prof. Littke was elected as member of the DFG senate commission

Prof. Littke was elected as member of the DFG senate commission "Zukunftsaufgaben der Geowissenschaften" (Sk ZAG; "Geokommission") for a second three year term. See www.sk-zag.de
Dietrich Welte receives Sidney Powers Award

Dietrich Welte received at the annual meeting of the "American Association of Petroleum Geologists ' ( AAPG ), the highest scientific honor , the " Sidney Powers Award ". AAPG is with around 35,000 members worldwide the largest and most important international geoscience organizations. The eulogy says " ... the understanding of dynamic earth processes ( geoprocesses ) , and not only the detection of the static end result was the main research objective of Dietrich Welte . His pioneering scientific publications are classics. "

Congratulations! http://www.aapg.org/explorer/2012/10oct/awards1012.cfm
Energy Systems of the Future

Prof. Dr. Ralf Littke was elected as member of the working group "resources" of the programme "Energy Systems of the Future". This programme is a joint initiative of the German Academies of Science.
Prof. Littke is becoming member of acatech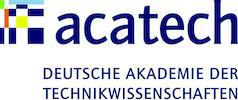 In honor of his scientific achievements was Prof. Littke appointed to the National Academy of Science and Engineering . Further information on the acatech : http://www.acatech.de/uk
GeoMunich2011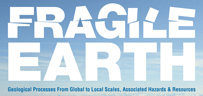 Report of the GV-DGG-GSA Joint Meeting GeoMunich2011:
Unconventional Gas

Due to the strong interest in the topic "Unconventional Gas" a link to a new publication, a presentation on this subject and a 3D animation of a coal block is provided.
Teaching Award

Prof. Littke received on 1 July 2011 with 4300,- this year's prize of the Student Council 3.5 Geology & Mineralogy Teaching Award.
Scientific Advisory Board GFZ

At the spring meeting of the Scientific Advisory Board of the Helmholtz-Zentrum Potsdam (GFZ) Prof. Littke was elected as the new chairman of this committee.
André Dumont Medaille
Prof. Littke received the André Dumont Medal 2010 of the Belgian Geological Society (Geologica Belgica). On this occasion he held a lecture on "Unconventional Fossil Fuels in Central Europe" in the Royal Natural History Museum in Brussels.
Dipl.-Phys. Yves Gensterblum received the 2012 travel grant of the Professor Dr. Karl-Heinrich Heitfeld Foundation

Yves Gensterblum was awarded this grant for his research on the interaction of gases with clay minerals using neutron diffraction. He is planning to visit the Los Alamos research facilities, USA, for neutron beam experiments early 2013.
Defense Victoria Sachse

Victoria Sachse successfully defended her Ph.D. thesis. Congratulations.
Littke et al. online

The paper 'Reflectance of dispersed vitrinite in Palaeozoic rocks with and without cleavage: Implications for burial and thermal history modeling in the Devonian of Rursee area, northern Rhenish Massif, Germany' by Ralf Littke et al. is now available online!
Sorry, page content not available in English.

Presently this article is available in German only
Dr. Andreas Busch has accepted the appointment as associate professor at Heriot-Watt University, Edinburgh, Scotland.

Formerly he worked at Shell Global Solutions in Rijswijk, The Netherlands. Dr. Andreas Busch finalized his dissertation "Thermodynamic and Kinetic Processes associated with CO 2 -Sequestration and CO 2 -Enhanced Coalbed Methane Production from unminable Coal Seams" at the Institute of Geology and Geochemistry of Petroleum and Coal in 2005. He was awarded "Habilitation" in 2014, supporting RWTH Aachen as "Privatdozent" (external assistant professor).