Contact
Visitor and delivery address: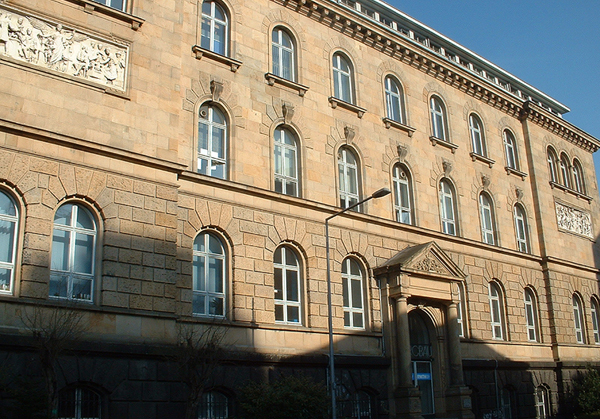 Bergbaugebäude
Wüllnerstrasse 2 - 4th floor
52056 Aachen, Germany
Phone numbers:

Tel.:+49 (0)241 80-98270
Fax: +49 (0)241 80-92201
Office hours:
secretary: Mo & Thu 8.30-12h
RPR representative: Thu, 8.15-9.15h and by arrangement
offices: take elevator to level 4, turn right through the glass door, pass the student working room with tables through next door and find offices 504 and 505 on your right
How to find us?
From Belgium / The Netherlands: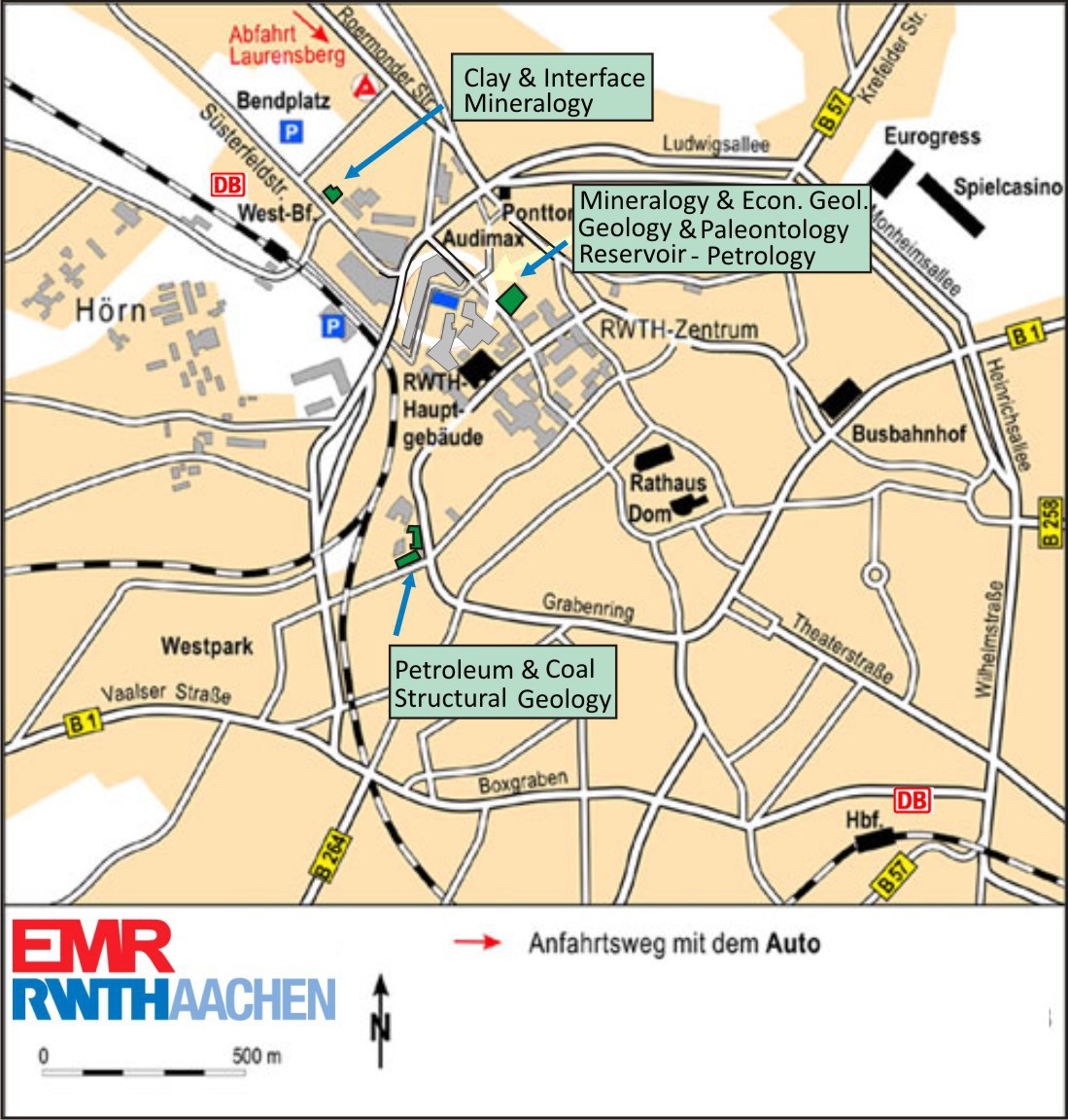 On the A4 – E314 follow direction AC-Zentrum. Take exit Aachen-Laurensberg.
From Cologne (A4):
At the motorway junction Aachen follow the signs to Heerlen/Antwerpen. Leave the motorway at the second exit signposted Aachen-Laurensberg.
When leaving the A4 at Aachen-Laurensberg:
Turn right on the Kohlschieder Straße and follow Aachen Zentrum. The Kohlschieder Straße becomes the Roermonder Straße. Follow it until the end. You reach a big cross-road where you turn right on the Pontwall. After 150 meter prepare to turn left at the traffic lights. You are in the Wüllnerstraße. The Bergbaugebaude is at your left side after 200 m. Parking place is available around the building.
Aachen Westbahnhof (Aachen West Train Station)
The Westbahnhof is the first Aachen station you encounter coming from the direction of Düsseldorf. Coming from the direction of Cologne, you will first arrive at Aachen Hauptbahnhof, the main railway station, from where you can take a train to Aachen West.
The Wüllnerstraße is within walking distance of Aachen West, it will take you about 10 minutes to get there: Descend the Westbahnhof steps and turn left; after the underpass turn right onto Geschwister-Scholl-Straße. Follow the street into Schinkelstraße and you will arrive on Templergraben. To your left, you will see the Main Building of RWTH Aachen. Turn left and continue down Templergraben, the next street left is the Wüllnerstrasse. The Bergbaugebaude is the second building on the right.
Aachen Hauptbahnhof (Aachen Main Train Station)
In front of the train station:
take bus line 13A in the direction of Eurogress/Ponttor. take bus line 13B on the other side of the road in the direction of Schanz/Ponttor.
Descend at bus stop "Technische Hochschule" on Templergraben right in front of the Main Building of RWTH Aachen University. Walk down Templergraben, pass The SuperC building and turn left in the Wüllnerstraße. The Bergbaugebaude is the second building on the right.
Dusseldorf Airport: is about one hour by car
Frankfurt Airport: is further away, take the high-speed train to Cologne, generally change there and board a train to Aachen